Phoenix's Brandon McNulty will bring home a bronze medal from the UCI Road World Championships in Richmond, Va.
The 17-year-old clocked the third fastest time in the world Tuesday in the juniors individual time trial.
"It was an absolute nailbiter watching Brandon wait in the hot seat for so long," said McNulty's father, R.J. McNulty, who races on the road in Arizona. "Now that it is over, we are so excited to see his hard work pay off. We could not be more proud of him."
Leo Appelt from Germany won after putting up a time of 37:45.01, with Adrien Costa, McNulty's USA teammate, in second place by 17.22 seconds. McNulty finished nearly a minute behind Appelt.
"I was surprised to win," Appelt said at a press conference after the race. "I still can't believe it."
Both McNulty and Mesa's Danny Eaton have shown the world this week what two young riders can do on a world scale. Eaton made the top 10 Monday in U23 worlds ITT.
In the last three years, both have gone from setting records at the South Mountain Time Trial to racing on a world stage.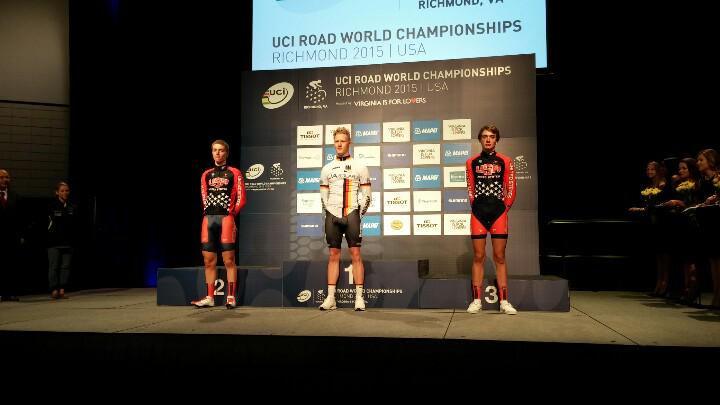 Photos by Mary Topping, R.J. McNulty and Shannon Moak