Castroville Time Trial Series (August Time Trial)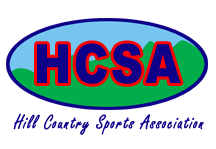 Event Information
Last TT Date of 2019 August 11th!!
Last one of the year….
This is a series of Time Trials from May through August and everything else will be the same format as previous years.
On-line registration will close at 9:00 p.m. on the evening before the race. Race morning registration is available beginnning at 7:15 a.m. just inside Fitwell Medina Valley Fitness gym (formerly Ironhaus Gym).
($5 late fee for race day registration)
Location and Directions:
Fitwell Medina Valley Fitness:  Take Hwy 90 west from San Antonio.  Turn right on FM 471 to reach start / finish line.  Park at Fitwell Medina Valley Fitness side parking lot.
SUNDAY –  August 11, 2019
The event is a 20/40km Time Trial on Sunday, August 11, 2019 starting at Fitwell Medina Valley Fitness in Castroville and heading up FM 471 and back. The Start / Finish Line will be located in front of Fitwell on FM 471 and it will be an out and back course.
The first 20K rider will take off at 8:02 AM. 20k participants will be the first to go and the 40k participants will follow with the first 40k rider at no earlier than 8:15 a.m.
The course is an out and back along FM 471. The turn around will be marked and a recorder (Police Officer) in place to validate the turn, and assist with oncoming traffic. The Time Trial will be recorded and times will be posted 15 minutes following the last finisher.
The start times will be assigned in the order of category and time of arrival to gym on Sunday…First come first serve basis. Juniors and 20k participants will have the earliest start times, followed by the 40K participants.
Other General Information:
Respect our hosts when changing.
Littering will result in disqualification.
Limited use of Fitwell Medina Valley Fitness for rest rooms and the coffee/smoothie bar (seperate fee).
No cycling shoes allowed in Gym
Race held rain or shine!
Awards announced 15 minutes following last time posted.
Contact:
Melissa Vogel     infohcsa@gmail.com       (210) 313-6199